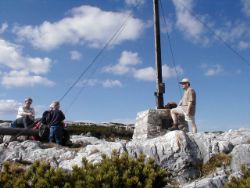 The Dachstein mountain world offers you a lot, take a walk with a breathtaking view, hike any distance, tour high alpine mountains and rock climbing.

You can choose for yourself how sporty you want to make your stay.

Going for a walk along the Soleleitung (salt water pipeline) or the East shore of the Hallstatt lake.

A small hiking tour to the Ewigen Wand, where you can also find a climbing area for beginners.

Or climb one of our numerous mountain ranges.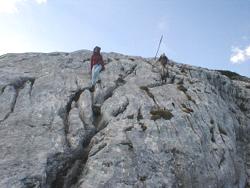 Starting from April to Juli and from September until November

One weekend, that's 2 overnight stays, rooms with shower/WC, breakfast, taxes and a hiking map per person for EUR 49,-
(The offer is also for weekdays.)

Not included in the price are children's reduction and extra charge for single occupancy.